Tilly – 1967 Ford Mustang GT Convertible
The Ford Mustang
A car that needs no introduction. The beginning of a legend, many would agree. Very few cars have been so successful both in retail numbers and popularity. Loved by millions, cherished by legends from Steve McQueen to Bill Clinton, the first Mustang came out in summer 1964 and was an instant success. The first generation was built from 1964 to 1973.
In 1967, Ford's Mustang was given a major redesign. For the first time since its launch, the car faced some serious competition from the likes of Pontiac's Firebird, Mercury's Cougar, Plymouth's Barracuda, and most notably Chevrolet's new Camaro muscle car. This resulted in Ford duking it out with its competition by creating a more muscular and powerful Mustang.
Tilly
Tilly is our 1967 Ford Mustang Convertible with GT package in dark moss green. The GT package added an upgraded instrument cluster, body-side stripes, grille-mounted fog lights and unique GT badging.We found the car in Miami where it has been loved and cared for by Kim and Tony, the most lovely couple. They have owned and improved this incredible machine for the past 30 years. More on those below.
Our Mustang is named after Tilly Masterson, bond girl in the movie Goldfinger. In the movie, James Bond (Sean Connery) in his Aston Martin DB5 encounters Tilly Masterson (Tania Mallet) in a 1964 Ford Mustang convertible on the Furka Pass in the Swiss mountains, while chasing Goldfinger's Rolls-Royce.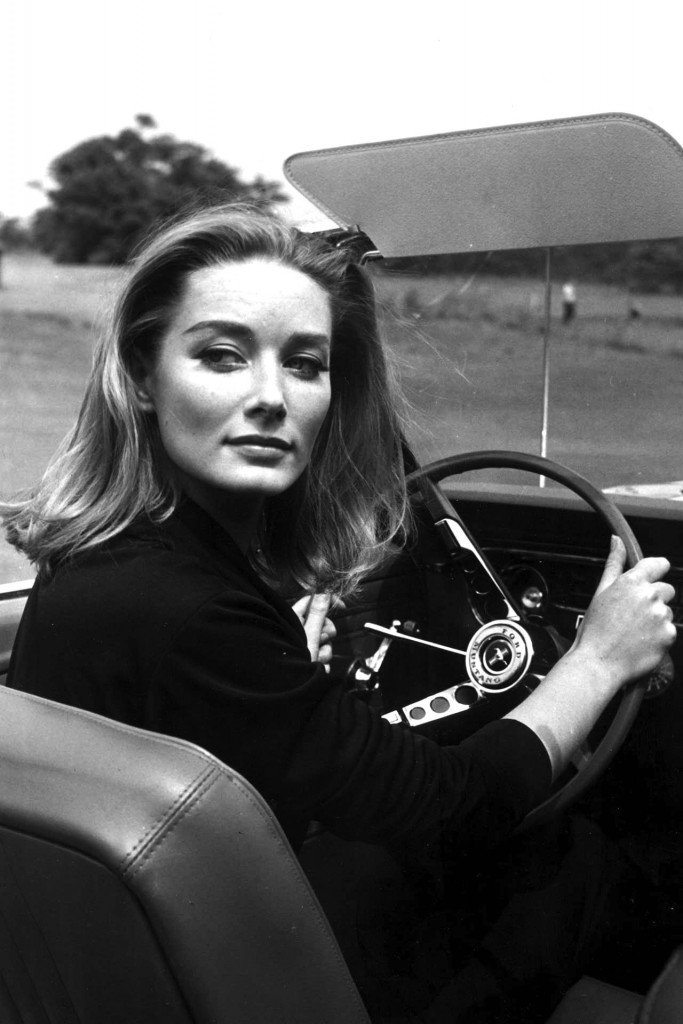 Improvements
Mustang always look good. Usually they sound good. The driving experience however can disappoint. Our car has been hugely improved over the past 30 years. The previous owner, Tony, has restored the car from ground up in the early 90s and has been perfecting it ever since. Some of the notable improvements are:
rebuilt, balanced and blue-printed 302 cui (5 liters) performance engine (Edelbrock Performer 4-barrel carburettor, Edelbrock Performer intake manifold, MSD electronic ignition, high performance fuel pump)
upgraded Ford Toploader 4-speed manual transmission
competition Hurst shifter
limited slip differential
9-inch rearend and 3:50 end ratio
power disc brakes
suspension lowered by 1 inch
slightly stiffer springs and modern gas shocks all around
larger antisway bars
accurate front-end alignments
sports exhaust in mild steel with stainless steel tips
Driving it
Let's get one thing clear from the start. This is not an ordinary Mustang. It is a vastly improved, almost resto-mod, iteration of it. Everything is sharper, louder, more defined and more enjoyable than on a regular granddads Mustang. This pony went to racing school and graduated with flying colors.
The first thing you notice is that the engine is pretty agressive thanks to its numerous racing inspired upgrades. It sounds glorious. Exactly like an american muscle car should sound. You have plenty of torque to drive it lazy but you feel that it can also get very naughty.
Thanks to its upgrades it corners, it brakes and it goes. It will tempt you to drive fast however it is also the perfect american cruiser for a day out with your friends.